Breathtaking clear and blue sea, dazzling sunshine, beautiful white sandy beaches – this is Antigua. The country is mainly characterised by beaches and coral reefs. Whether we are adventurers or we would like to relax, the island amazes all of us. Interestingly, there are 365 beaches here overall, which means that we could try one of them on each day of the year.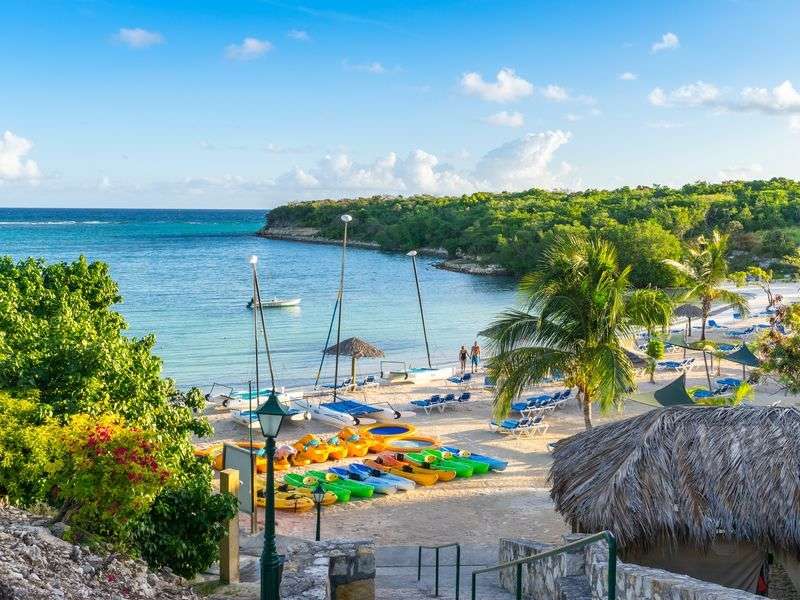 This article gives you an overview of the following topics
The most popular beaches in Antiqua
Pigeon Point Beach
Pigeon Point Beach is one of the most popular parts of the island. It may be suitable for those who like whirl and active recreation. The beach is located on the southeastern part of the island, and it has many bars and restaurants; they also offer recreational activities. There are also showers, changing tables and playgrounds. Adventurers can even scuba dive on these shores.
Jabberwock Beach
Locals and tourists similarly like this beach, which can be found on the northeastern part of the island. The beach – almost two kilometres in length – is ideal both for swimming and surfing.
Jolly Harbour
It's not only the harbour that amazes visitors, but the beach is spectacular as well. You just can't be bored here; there are several programs offered to both kids and adults. We can play golf, volleyball, go scuba diving or sunbathe all day.
St John's Beach
Like in other countries, the beach in the capital is the most popular one. It is no surprise though, as they have several events, the sea is beautiful and we can choose from a large selection of cocktails.
Half Moon Beach
Half Moon Beach might easily be Antigua's most beautiful and popular beach. It has spectacular pink sand, and the cool breeze is also very pleasant; it is a spot suitable for surfing.

Beaches in Antiqua: if you are looking for peace and quiet
Windward Beach
One of the most secret beaches in Antigua. It's located near to the busiest one, so not many people visit the place. The name "Windward" refers to the windy climate, which is ideal for sunbathing.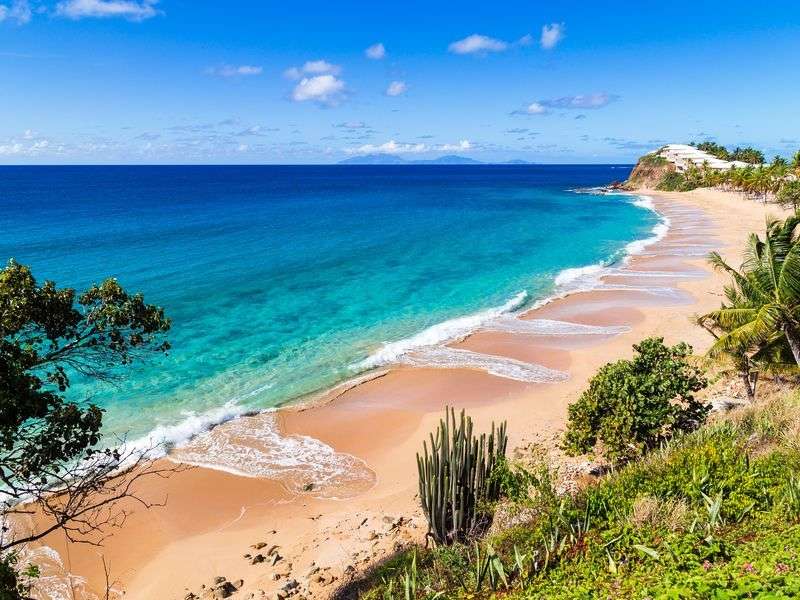 Carlisle Beach
The beach, which is located near Old Road on the southern shores of the island, offers beautiful clear water and fine white sand to its visitors. We might encounter several tropical fish in the sea, so it's worth diving under.
Green Island
This is an uninhabited island that can be accessed from the capital on a waterway. If you visit the place, make sure you have your diving equipment as well, as this is the best spot for scuba diving!
Long Bay Beach
This shore segment, located 5 minutes from Willikes, can easily be accessed by boat. There aren't many visitors, so we can relax and swim in the crystal clear water undisturbed.

Beaches in Antigua that you should definitely visit
Pink Sand Beach
As soon as your foot touches the pink silky sand on the beach, located in the central region in Barbuda, you immediately realise that it was worth sailing here. You can get to this fabulous beach in a few minutes from Antigua. This is an abandoned shore segment with a length of 8 miles where you can walk miles without meeting anybody. The sand has a golden colour because of the crushed coral – it's simply wonderful.
Bird Island
Beside the white sand, we can see several species of snakes and even more birds on the island, which has a territory of 20 hectares. Swimming is not the only reason for tourists to come here; they also want to see the rarest species of tropical birds and lizards.
Palm Beach
Palm Beach is along the western shores of Barbuda. We can see the beautiful shores during our trip from the boat, but it's really recommended to dock as well. There is white sand for 22 kilometres and pink shores that got their colour from millions of shells accumulated during the past years. We should have a nice refreshing cocktail, read a book or just enjoy the fine sand.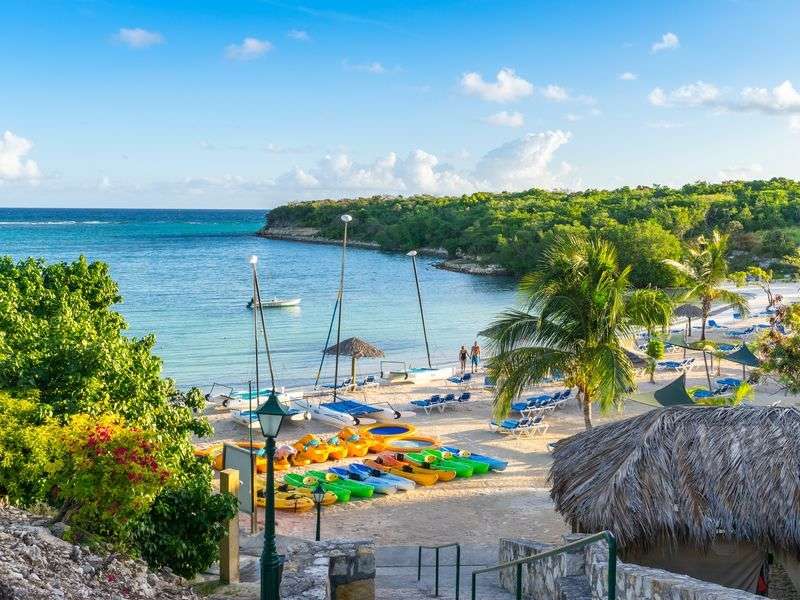 Princess Diana Beach
As the name suggests, the beach got its name from Princess Diana. She used to spend her vacation here every summer, and she is highly respected amongst locals. Many people visit the place to commemorate her. The place is as perfect as any other, except that celebrities also come to visit. For instance, Robert de Niro enjoys the sunshine here every year with his family.
As we can see in the article, this place is the southern gem in the northern Caribbeans. Whether we are dreaming of sunbathing on a beautiful beach, sipping cocktails in an exotic bar or dancing through the night, Antigua always has something to offer during the whole year. Bays reaching deep into the land, beaches with white sand, coral reefs and water sports – you can find everything you need for a perfect holiday here.