Thanks to the 50-kilometre-long, incredibly diverse landscape, the shores of L'Estartit can be divided into two parts. Almost 2/3 of the area is rocky, with many bays and tiny, hidden beaches, while the other third offers a wide and sandy shore segment. The best beaches in L'Estartit? Get to know the best beaches!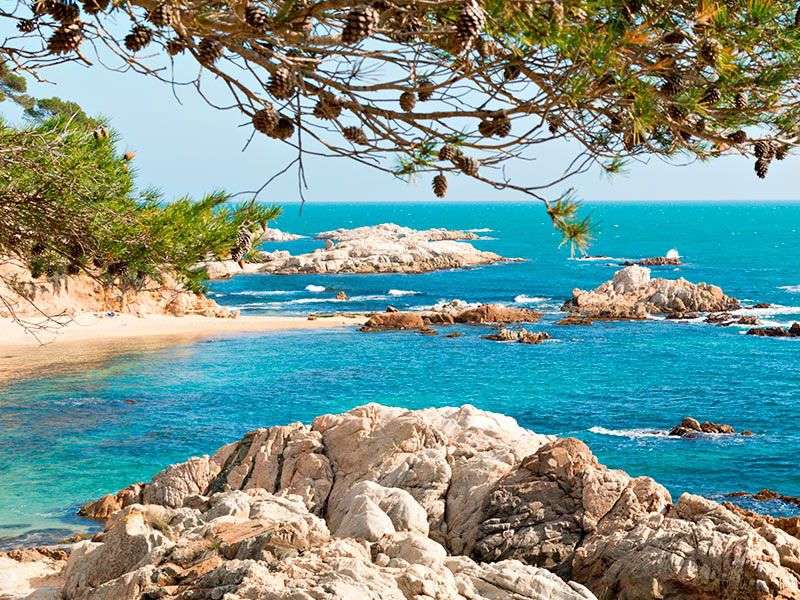 This article gives you an overview of the following topics:
The best beaches in L'Estartit
Els Griells Beach
If you prefer peace and quiet, choose Els Griells Beach. It is located further from the touristic regions, near the Ter Vell nature preserve. On this unique beach, we recommend that you try surfing and waterskiing. The place provides a fascinating view of the Medes Islands and the mountains around L'Estartit as well. Have a delicious cocktail in the beach bar.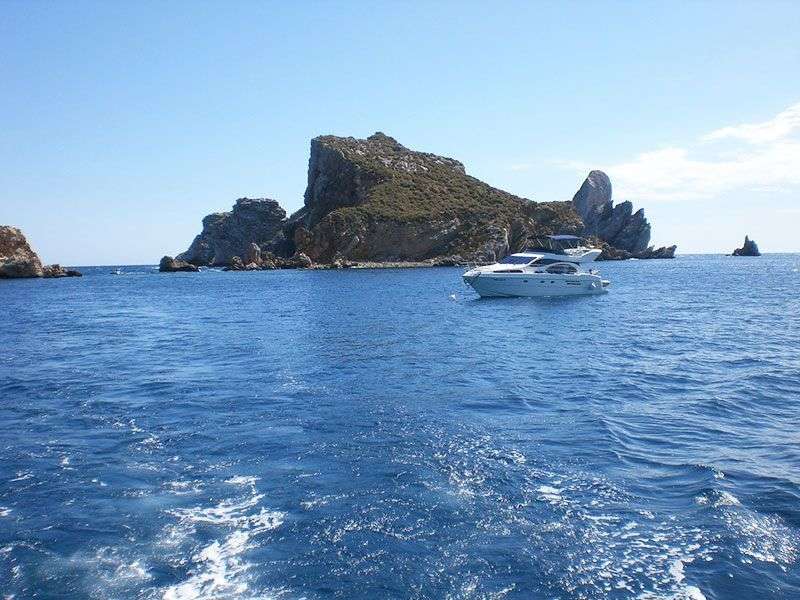 Platja Gran
Most visitors choose this spot as it is the main beach in town, and it is easily accessible. There are many great services offered here, making our stay even more pleasant. Furthermore, they have a kids' club in July and August, offering several entertainment opportunities to the children. Mini Beach Club is recommended for kids between the ages of 4 and 10.
Coasts and bays in L'Estartit: Hidden gems
Cala Ferriol
Cala Ferriolnak or Cala Ferriola is a fantastic coastline located between the bay of Cala Montgó and L'Estartit. You can find it around 45 minutes from the latter on foot. The fine sandy beach, which is 150 metres long and 70 metres wide, is a popular bay in Costa Brava and is part of the Montrgi National Park. As the sea bottom is truly wonderful in these parts, you must definitely try snorkelling.
Cala Calella
The 80-metre-long bay can be found 30 minutes from the port of L'Estartit on foot, near the Punta de les Salines region. Even though the beach is rocky, it is special because there are special geological formations such as the Pou de la Calella.
More beaches around L'Estartit
Cala Montgó (L'Escala)
This beach is a geological masterpiece; a truly unique and special spot in Spain. The bay, protected from the northern winds, was formed by erosion during the years; it is located 20 kilometres from L'Estartit. You can access it following the picturesque road along the shores or among the mountains, on a 12-kilometre-long route. The fine sandy beach – 600 metres long and 80 metres wide – has clean blue waters.
Cala Pedrosa (Tamariu)
Are you looking for a stranded, peaceful beach? Choose Cala Pedrosa, located in the Montrgi National Park around 30 minutes from L'Estartit on foot. The tiny bay is situated in a wonderful natural environment, surrounded by cliffs and pines. If you have had enough sunbathing, swim to the island of Pedrosa, which is barely 100 metres away.
This cosy resort offers picturesque beaches. If you want to avoid large crowds, you will find many quiet beaches in these parts, and you can also choose from several watersport opportunities.