Cambrils in Costa Dorada is different from Costa Brava. The coastline is less divided and there are many long, golden sandy beaches. The name of the holiday resort area, the 'Golden Beach' also got its name from this dominant colour. The best beaches in Cambrils? We will show you the beaches with slowly deepening water that are perfect for families.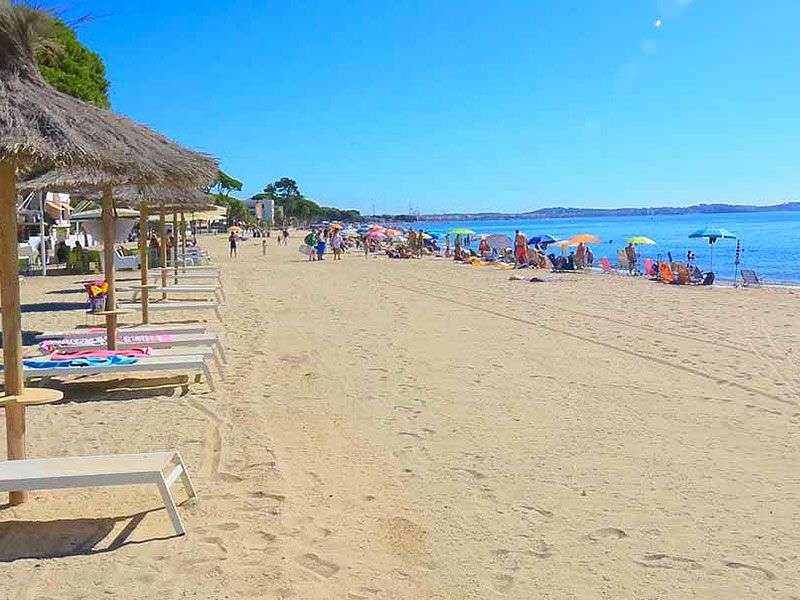 This article gives you an overview of the following topics:
Best beaches in Cambrils
Playa del Regueral
This is Cambrils' main beach, close to the centre. It is easy to reach, so it is popular among tourists and families. If you are visiting, you will find a typical Mediterranean beach, golden sand, palm trees and crystal clear sea. If you are looking for a quieter place, choose another beach because this one is quite crowded.
Playa del Cavet
The 600-metres-long Playa del Cavet is much smaller and more peaceful than the main beach. It is particularly recommended for certain water sports like snorkelling. The seabed and the crystal clear water are perfect for diving. If you want to have a picnic, choose the shaded spot under the pine trees near the beach.
Playa del Esquirol
The pleasant, 1.5 kilometres long beach is just 1 kilometre from the centre of Cambrils. This is one of the best beaches in the city. The Playa del Regueral combines its facilities and entertainment options with the tranquil atmosphere of Playa del Cavet. In addition, you can try water sports such as windsurfing or water skiing. The beach bar organises great concerts in the summer.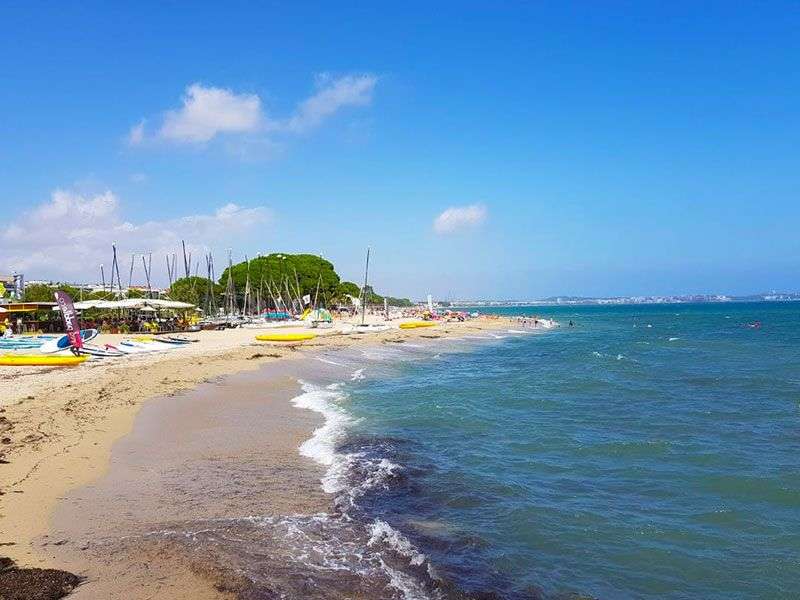 Coasts and bays in Cambrils: You can swim in crystal clear waters
Playa de Vilafortuny
If you go north, you will reach Playa de Vilafortuny. The large sandy beach is 1451 metres long and 70 metres wide. It is well-equipped, there are showers, playgrounds and you can rent parasols. The 11th-century Castillo de Vilafortuny castle is in walking distance. Although it is not available to the public, it is a must-see.
Playa Cap de Sant Pere
The 764-metres-long beach is the northernmost beach in Cambrils, close to Salou. Thanks to the proximity to Salou it is popular among tourists. The promenade runs along the coast, making it easy to get from Cambrils to Salou. The latter offers a variety of entertainment options that make your holiday even more unforgettable.
More beautiful beaches in Cambrils
Playa de la Riera
It is located on the southern part of Cambrils, it is the smallest beach. It is characterised by golden sand, pebbles and beautiful, turquoise waters. You can play basketball at the beach and it offers a breathtaking view over the sea. The beach offers other sports facilities and sometimes music concerts as well.
Playa Horta de Santa María
The Playa Horta de Santa María is also on the southern part of Cambrils. This beach is 360 metres long and 15 metres wide. If you prefer more peaceful places, it is a perfect choice because it is not too crowded. The local restaurant, Chiringuito El Marino specialises in regional gastronomy. They serve dishes like lobster with rice, Cambrils prawn or Tarragona shrimp. It also offers a wide range of seafood tapas. The restaurant has a beautiful beachfront terrace with a gorgeous view over the sea.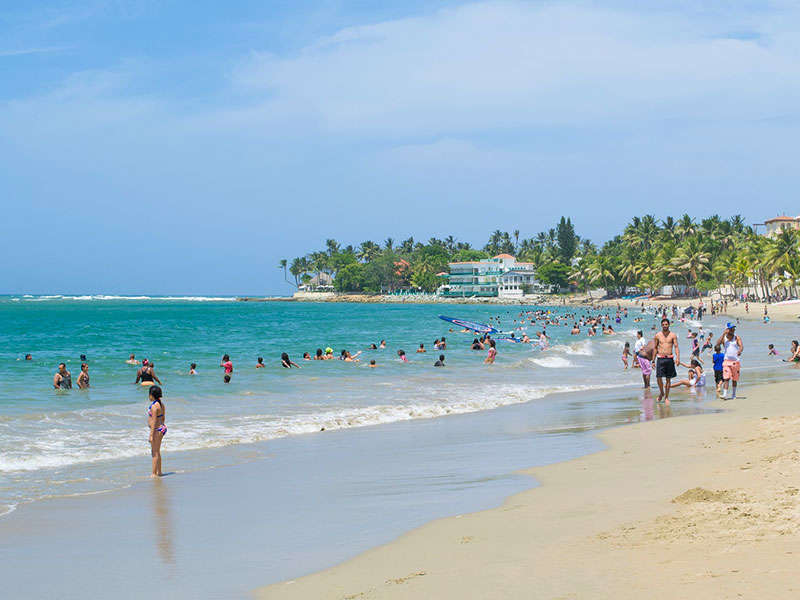 Playa de la Llosa
This excellent beach is very peaceful. It is 1100 metres long and 30 metres wide. The sea is shallow here, so it is especially recommended for families with small children. The bar has a beautifully decorated terrace where you can enjoy a nice, cold drink. The Playa de la Llosa has many artificial islands that are perfect for snorkelling.
Playa de l'Ardiaca
The southernmost beach of Cambrils is 1400 metres long. Just like the neighbouring beaches, it is M-shaped and the sea is shallow. The golden sandy and pebbly beach is popular among tourists. It boasts a range of services. There is a bar in the southwestern part of the beach where you can enjoy relaxing under the palm trees.
This holiday resort has many excellent beaches. They are perfect for families with small children thanks to the shallow waters. If you are visiting here, there are great water sports facilities available.