There are several Sardinian beaches near Bosa that you should discover. Most of them are sandy, and some also have rocks. The best beaches in Bosa? If you choose from one of the following beautiful places, you can expect crystal clear water and a wonderful view.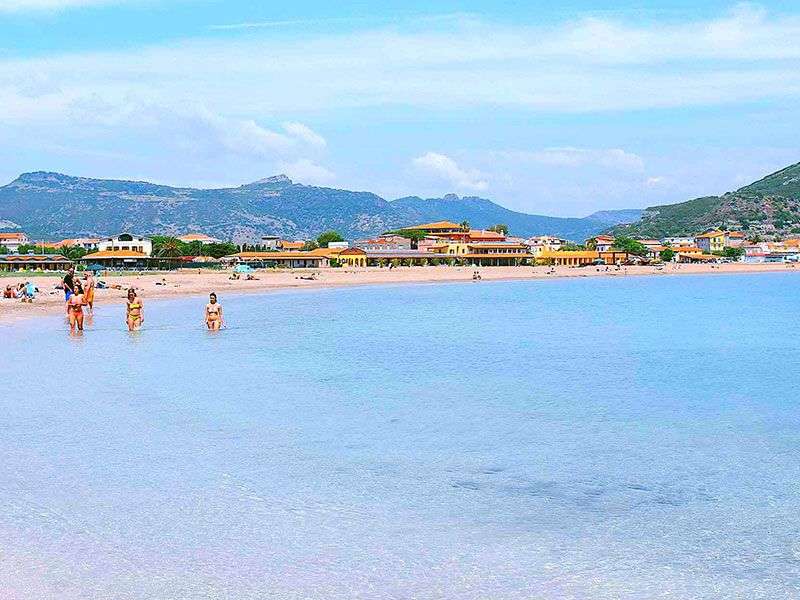 This article gives you an overview of the following topics:
The best beaches in Bosa
Bosa Marina Beach
This sandy beach is 130 metres wide and 900 metres long. The water here is slowly deepening, so it is recommended for families with small children. It is equipped well; during the summer, there are lifeguards here as well. Along the beach, there are different shops, bars and restaurants. The spot is ideal for scuba diving and surfing.
Spiaggia S'Abba Druche
It is located 5 kilometres to the northwest from the centre of Bosa. Bosa, along with Marina, is the most popular beach on the island. Its length is 180 metres, and its water is clean and transparent. It is suitable for families with children. As the beach is not very large, it is considered crowded during the summer months. There are bars and restaurants. We can go snorkelling and kayaking.
Spiaggia di Turas
You can find it 1.5 kilometres to the south from the port of Bosa. This is a beautiful sandy beach; the water has a colour of azure and turquoise blue. You must be careful though, as the water deepens fairly rapidly. From the beach, the length of which is nearly 400 metres, you can see the tower of the town, La Torre di Bosa. Due to its large size, a shore segment is an ideal place where you can spend a nice day even during the main season. They provide different services, including sunshades and loungers for rent. If you like surfing, this is your place.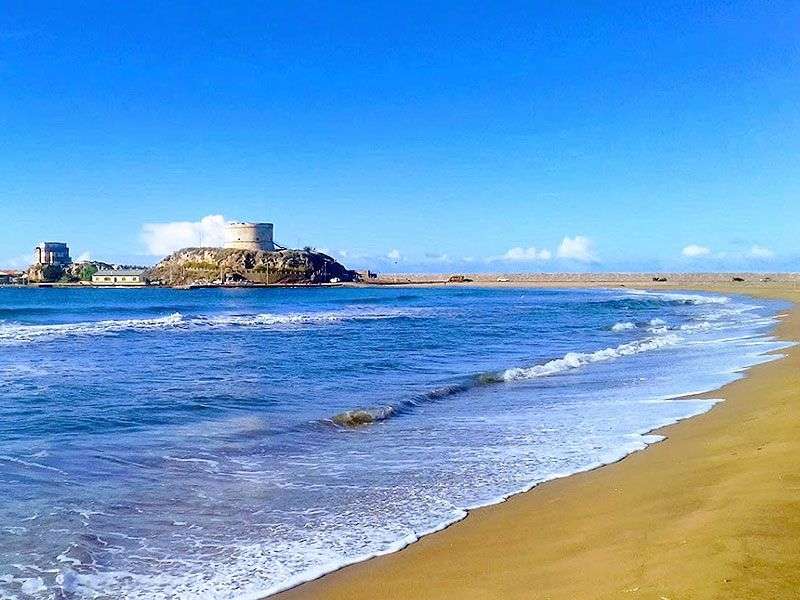 Coasts and bays around Bosa: If you are looking for peace and quiet
Spiaggia Compoltitu
If you go about 7 kilometres to the northwest towards Alghero, from the centre of Bosa, you can discover a beautiful tiny bay. It has white sand and turquoise blue water. Its length is only 60 metres; it is perfect for snorkelling. There is a short road leading to the beach; it is not recommended for younger children, as the path is pebbly and very steep.
Spiaggia di Porto Mànagu
It can be found about 10 kilometres to the northwest from Bosa, towards Alghero. The secluded rocky bay, which has a length of 180 metres, is an ideal spot for scuba diving and snorkelling. If you are looking for peace and quiet, this beach is one of the best choices.
More beaches around Bosa
Torre Argentina
It is 300 metres long and consists of a series of gulfs. Each one provides a view of a tiny island, located only 50 metres from the shore. You can find both sandy and rocky parts. The water is shallow and slowly deepening, so it is ideal for kids as well. Another advantage is that there are great bars and restaurants here. The sea bottom, rich in fish, is a perfect spot for divers.
Spiaggia del Lido di San Giovanni (Alghero)
You can access the beach of Alghero easily on foot; it is a popular place among locals and tourists. The beach has a 1.5 kilometre-long sandy shore segment, providing an amazing view. The Marina di Sant'Elmo port and the Isola della Maddalena tiny island are also located here. The beach is recommended for families with small children.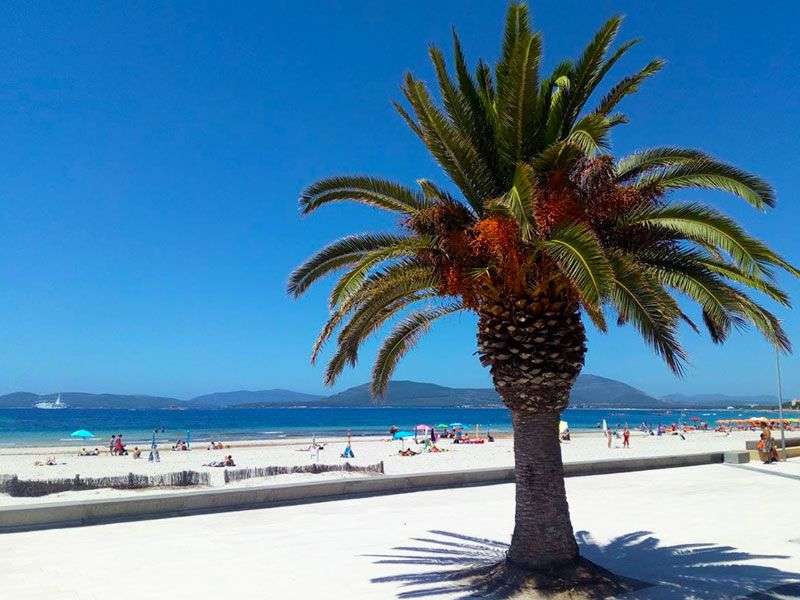 Spiaggia di Maria Pia (Alghero)
The other popular beach of Alghero can be found a few kilometres from the city centre. It is 1200 metres long, and also has a marvellous view. You can also spot Fertilia, which is the bay of Alghero, and the island Isolda della Maddalena. The beach is covered with white sand and has slowly deepening water. We can rent sunshades and loungers, and buy ice cream and drinks in the snack bars. There is a pine forest behind the beach, which is a suitable place for a picnic.
There are many beautiful beaches in Bosa and in the neighbourhood. The sandy shores and crystal clear water are ideal for enjoying the sunshine, swimming, scuba diving and surfing.