Genoa is Italy's largest port city, where you can paddle as you please on the beaches of crystalline waters and friendly people in and around the city; what more could you ask for? Beaches vary from elegant ones with various amenities available to smaller, cosy bays and coves. Make sure you visit the best beaches in Genoa if you happened to spend some time in the Ligurian capital!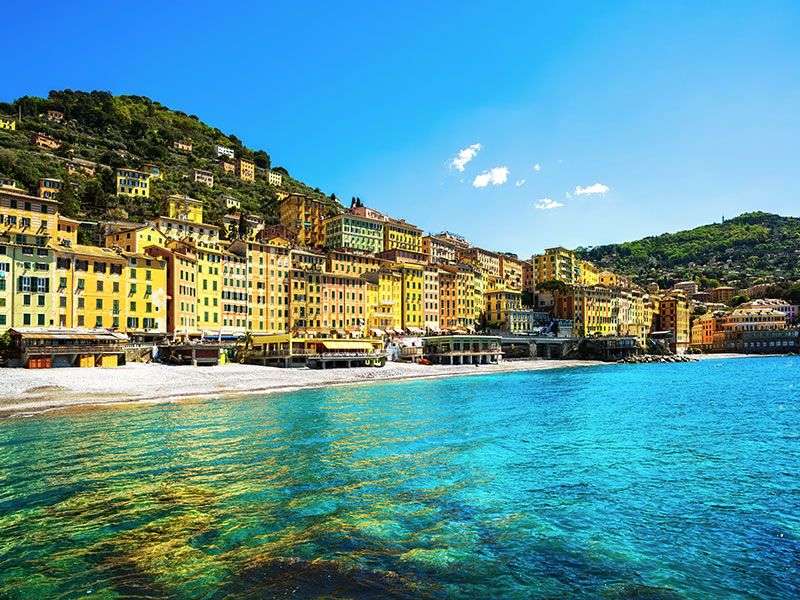 Our article includes the followings:
The best beaches in Genoa: staying in the city
Being a coastal city, Genoa boasts some timeless beaches. Multi-coloured parasols, sandy beaches, cocktail bars and amenities fulfilling all desires. We'll introduce you to the best beaches in Genoa.
Bagni Nuovo Lido
Bagni Nuovo Lido is situated on the eastern side of the city. The history of the lido dates back to the 19th century when it was already a beloved destination. Many famous historical figures have visited this beach before, Bagni Nuovo Lido is a great symbol of the Ligurian capital, Genoa.
For the comfort of visitors, sun loungers, parasols and medical assistance are also available. Apart from the classic amenities, the lido also boasts some rather unique features and facilities, including 900 changing rooms with showers, deck chairs and a marvellous sun terrace, overlooking the sea. In addition, there're several shops, a restaurant, a sport ground a playground and there's also a water park to please children and the adventurous. Give in to temptation and immerse yourself in the comfort of this exquisite lido!
Bagni Roma
Bagni Roma is a smaller, sandy stretch of coast. It doesn't get overcrowded, not even in peak season, thus it's a perfect choice for families with small children. There's a bar and a restaurant here and also some bathrooms and parasols. Bagni Roma is a tiny, but cosy hideout.
Bagni San Nazaro
A Bagni San Nazaro stretches along the Corso Italia. When visiting, you'll feel like, as if you've just arrived at a resort town; tiny bungalows, wellness facilities, restaurants and water sports await you. If you'd like to spend an active day on the beach, head to Bagni San Nazaro!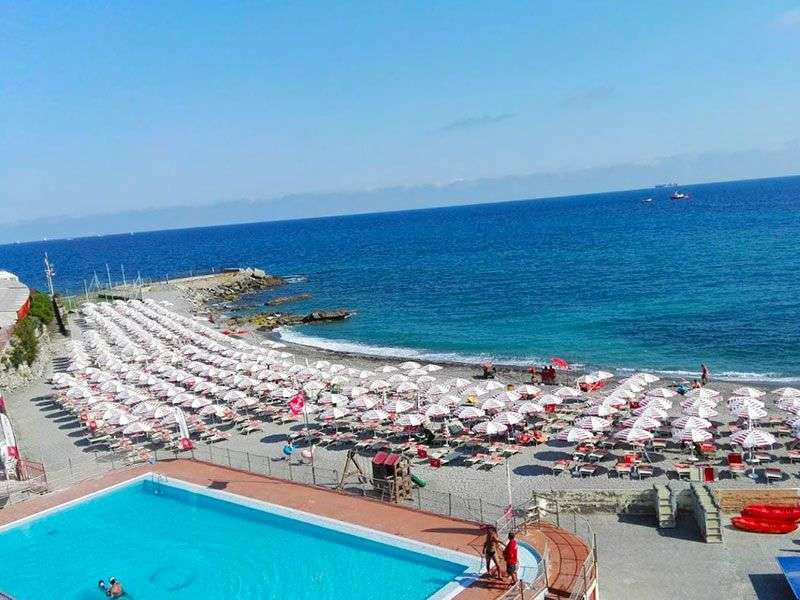 The best coasts and bays around Genoa: nearby gems
You don't have to worry, even if you'd like to get away from the city, as there're several splendid beaches within easy reach. Cliff-framed, sandy, pebbly, rocky, developed and unspoilt–infinite range of opportunities. Here's a list of the best coasts and bays in Genoa:
Boccadasse: Santa Chiara
Santa Chiara lies to the East of Genoa. It's a really unique stretch of coast. A tiny beach, nestled amongst cliffs, with a sun terrace, 10 changing rooms and sun loungers. The water deepens rapidly, therefore, this beach is perfect for advanced swimmers and divers. Santa Chiara has a really cosy, intimate feel to it that'll definitely win you over as well. Due to its small size, you need to pre-book a space. Its terraced restaurant awaits weary travellers with lunch and dinner as well as refreshing beverages.
Bagni Medusa
Bagni Medusa is located on the fringes of the city. On the cliff-framed rocky beach, you'll have the chance to try the natural swimming pools that are filled up with fresh sea water every day. The waterfront restaurant offers a wide range of local delicacies and fresh fruits. You can hire a jet ski or go on a whole-day boat trip to the adjacent Rapallo on the Portofino Peninsula. If you're brave enough, try water skiing too!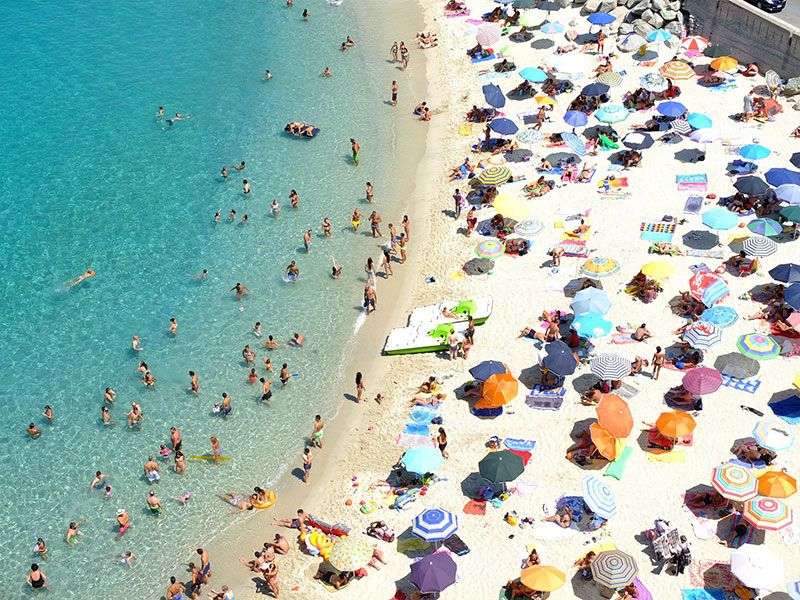 The best beaches near Genoa: if you don't mind travelling a bit
There're several more fascinating beaches in the vicinity of Genoa. Moor up nearby and hop on a moped or sail further and visit some of these beaches. You surely won't be disappointed as all these coasts offer a unique experience. Let's see the best beaches near Genoa!
Bagni Scogliera
Bagni Scogliera is a unique spot in Nervi, east of Genoa. The huge, flat rocks of the beach serve as natural sun loungers. Of course the terrain is a bit rougher, however, its beauty makes up for it. The beach offers a majestic view of the city and there's also a restaurant and a paddling pool to ensure the comfort of visitors.
Maa Beach Bogliasco
Maa Beach is a rather small private beach with pebbles, a stylish sun terrace and a restaurant. The beach boasts shallow waters and is therefore perfect for children too.
Utri Beach Voltri
Utri Beach Voltri lies to the west of Genoa and offers sandy as well as pebbly patches and lots of space. There're several restaurants around, so you definitely won't be hungry. The beach also often hosts music events and concerts.
The above article has introduced you to the best beaches in Genoa. If you're visiting the city, give in to the temptation of the turquoise waters; a refreshing experience with Ligurian elegance!