The small fishing town boasts a splendid beach that stretches for 3 km, encompassing various swimming spots: there are beaches covered in fine sand, pebbles or rocks. The diverse seabed offers fantastic opportunities for those, keen on diving. Which are the best beaches in Palamós? We'll show you some of the most picturesque ones!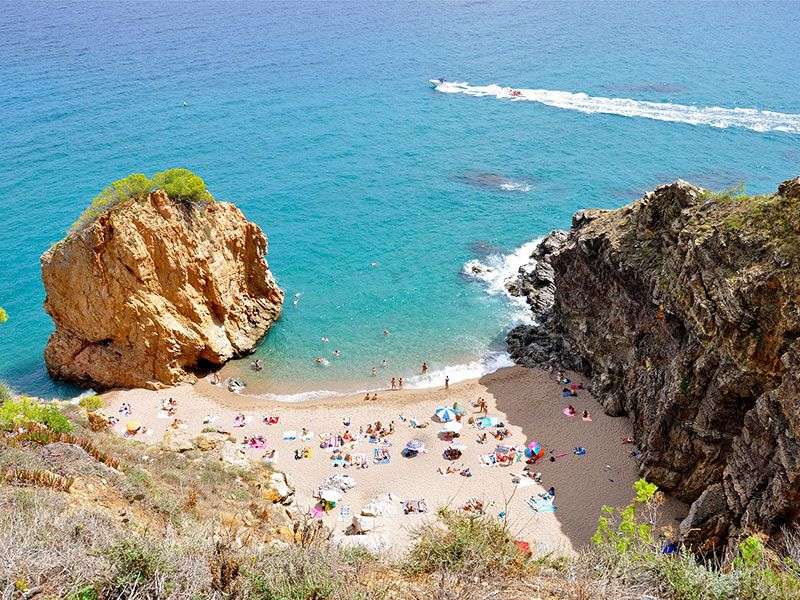 The article includes the followings:
The best beaches in Palamós
Platja Gran
Platja Gran is the largest beach in the town, only a short walk away from the centre and it's also close to the Tourist Information Office and the Museo de la Pesca–the fishing museum. This is the beach that offers the most amenities including parasols and kayaks to rent and you can even join some of the boat trips. There are also several splendid restaurants on and in the vicinity of the coast.
Platja Fosca
This stunning beach is located on the other side of the port than Platja Gran, approximately 20 minutes' walk from the centre. The beach is a beloved destination amongst families owing to its rather shallow waters. There are several spots where the little ones can play without their parents having to worry. Apart from the showers, and lifeguard service, the beach is dotted with fantastic cafes.
Platja Castell
The sandy beach of Platja Castell stretches on the edges of Palamós. Although this beach is further away from town then the former two and the amenities are also a bit scarcer, it also means that this beach is a lot more secluded and offers a more authentic, natural experience. In the summer there is a tiny café and you can also rent kayaks. If you are visiting this splendid beach, take some time to have a wander to the nearby ruins of the old Iberian settlement.
Platja del Morro del Vedell
This gravel beach is easily accessible. It's 50 m long and 15 m wide, with a restaurant awaiting the weary travellers. In terms of water sports, apart from swimming it's definitely worth giving a try to snorkelling.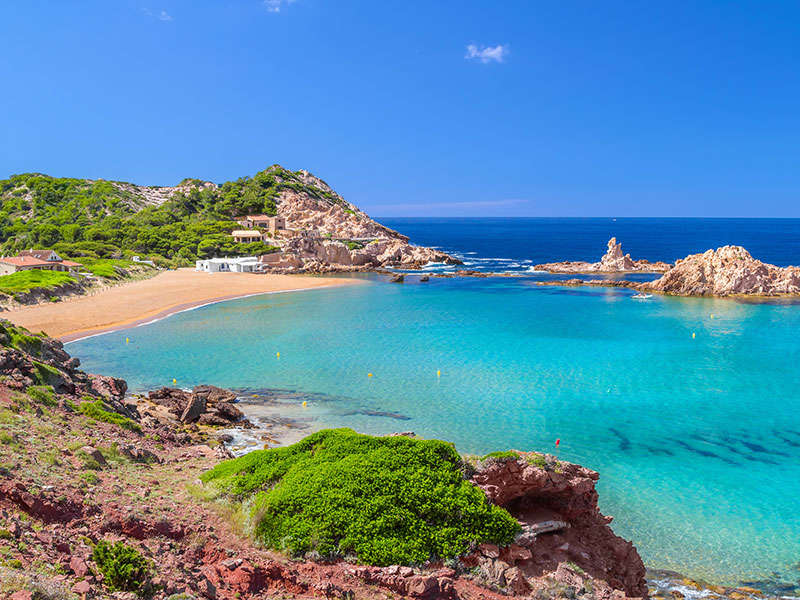 Coasts and bays in Palamós: natural wonders
Palamós is dotted with several tiny coves with sandy and pebbly beaches, all waiting to be explored. The beaches and coves are connected by great coastal paths. Due to the fact that many of them are accessible by a short hike, visiting these beaches is a perfect way to link a pleasant hike with some beach time.
Cala Margarida
The reef is located on the coast of Palamós. The average water depth is 12 m, reaching a maximum of 28 m. It's accessible from the coast and we recommend it for advanced and beginner divers alike. The place stuns visitors with various rock formations, such as walls and corridors. The beach boasts a sandy sea bottom and rich sea life.
Cala Estreta
Tucked away behind the cliffs of Costa Brava, stretches the picturesque Cala Estreta beach, lined with crystalline waters. Apart from sunbathing and swimming, the beach is also a perfect spot for snorkelling, and as compared to other Costa Brava beaches Cala Estreta is less crowded. As there are many rocks and pebbles, it's advised to bring swimming shoes.
Cala S'Alguer
This little pebble beach has a rocky seabed, therefore it's advised to wear rubber swimming shoes. The S'Alguer bay is lined with old fishing houses and encircled by majestic pine woods stretching outright to the sea. The beach is approximately 60 m long and although there are several boats mooring nearby, it doesn't belong to the most visited ones. There are dining facilities available too.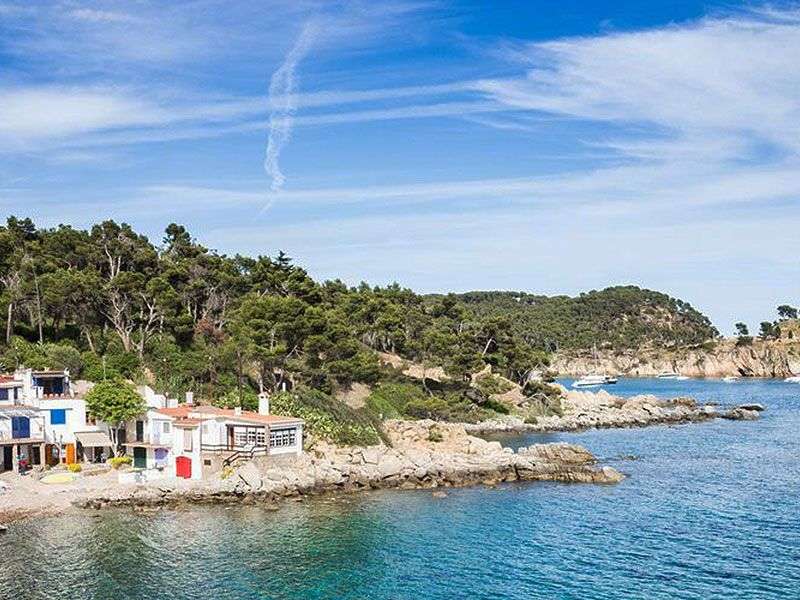 More beaches around Palamós
Platja des Monestri (Sant Antoni de Calonge)
The pleasant beach is lined with fine sand and is located in the centre of Sant Antoni de Calonge and is thus easily accessible, even on foot. The beach is 70 m wide and stretches for 380 m. Platja des Monestri is an ideal place for relaxing, perfect for hikers and families and it also boasts numerous amenities such as bars, lifeguard service and showers. In addition, the beach has also been awarded the Blue Flag.
Aquadiver aquapark (Castell-Platja d'Aro)
The Aquadiver aquapark lies 8 km to the west of Palamós, with numerous waterslides and whirlpools to choose from. A great place to visit for all ages. There are lots of facilities, including a self-service restaurant, sun loungers available for renting and medical assistance. The aquapark also boasts a picnic area, equipped with wooden tables and chairs, where you can enjoy your meal in the pleasant shade of marvellous pine trees.
This article has listed some stupendous beaches in Palamós and in its vicinity. Apart from the popular beaches, this stunning little fishing town also gives a home to some quiet, relaxing, heavenly coves.