The town and its surroundings boast cosy, well-equipped beaches that are perfect for sunbathing and swimming, as well as trying some water sports. Which are the best beaches around El Masnou? If you choose from the following stunning places, you definitely won't be disappointed.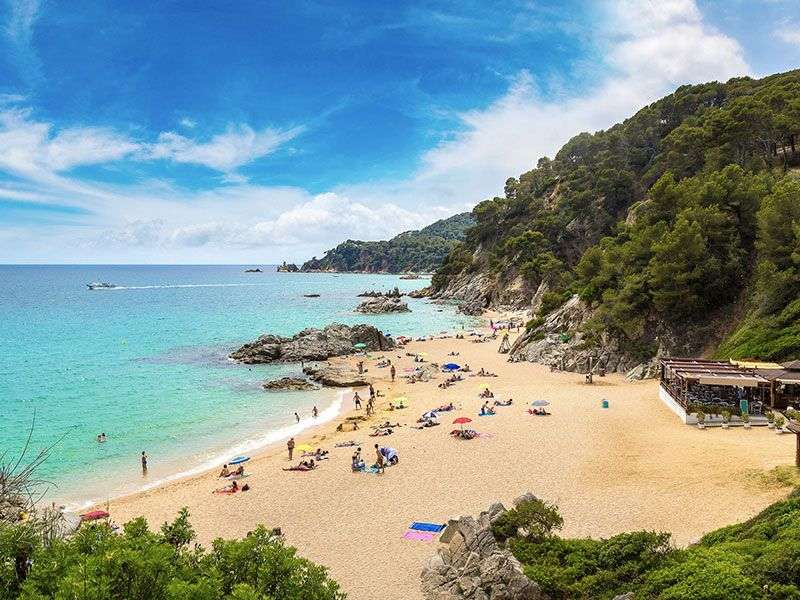 The article includes the followings:
The best beaches in El Masnou: bathe in crystalline waters!
Ocata Beach
To the East of the port, Ocata Beach is one of the bests in the area, besides, you can easily reach it on foot too! The size of the beach is quite impressive; it stretches for 2500 m and is 133 m wide. For its crystal-clear waters, Ocata Beach has been awarded the Blue Flag. There are several quality amenities available to choose from, including dining and sports facilities, showers, child-friendly areas and a 200 m long fishing area. Moreover, there is also a lifeguard team to secure the safety of visitors.
Platja del Masnou
Only a few steps away from El Masnou's train station lies another splendid, sandy beach. Although smaller in size–1100 m long and 25 m wide–, Platja del Masnou, just like Ocata Beach, boasts fantastic services: showers, sun lounger rental and lifeguard service. From the available water sports activities, we recommend trying surfing.
Coasts and bays around El Masnou
Ponent o Primera (Arenys de Mar)
Arenys de Mar's beaches (in Costa Maresme) are not only of considerable size but are also very clean, lined with golden sands. The Ponent o Primera Beach is bordered with the harbour that is located on the northern side. You can even spend some time fishing on the small pier. The beach is fringed with calm waters; a perfect spot for a relaxing day.
Canet Beach (Canet de Mar)
The main beach of Canet de Mar, Canet Beach stretches for 1500 m and takes pride in its Blue Flag award. The coastal vegetation is protected; you can admire various indigenous species. The beach also offers dining opportunities and you'll also find somewhere to enjoy a refreshing beverage.
Cavaió Beach (Canet de Mar)
Canet de Mar's other beach is situated between Canet Beach and Arenys de Mar. The 1000 m sandy beach is dotted with granite rocks. On the revived coastline there are breakwaters to protect the beach from storms.
More beautiful beaches around El Masnou
Barceloneta Beach (Barcelona)
Due to being the closest one to the city centre, Barcelona's most famous beach, Barceloneta is easily accessible. The beach is 422 m long and 79 m wide on average and is very well equipped, offering changing rooms, showers and lockers and you can also rent sun loungers. In the summer season, lifeguards ensure the safety of visitors.
Moreover, the coast is lined with superb snack bars and restaurants.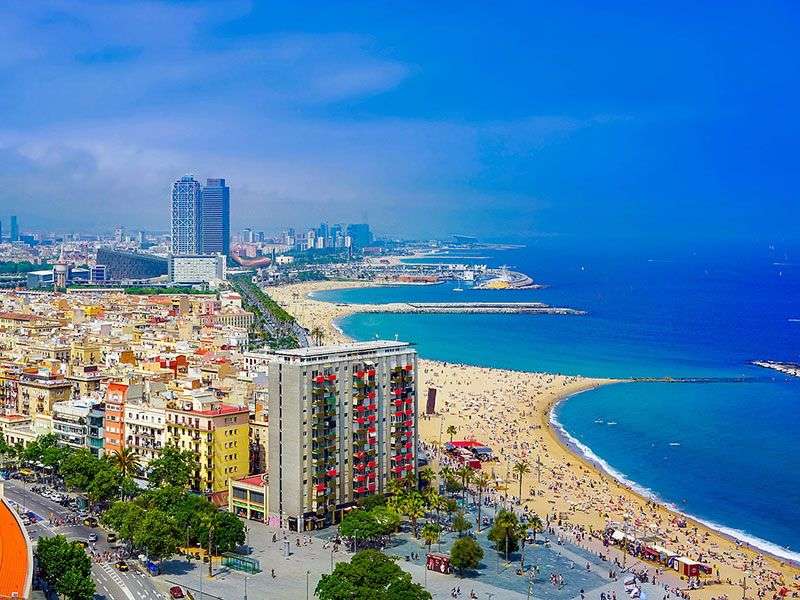 San Sebastian Beach (Barcelona)
The beach is 1100 m long and 81 m wide on average. There are bars and showers and a lifeguard service. Apart from swimming and sunbathing, you should also try beach volleyball. Moreover, extreme sports lovers can try the so-called 'Flyboard': you can 'fly' 9 m high with this water jet driven board.
Somorrostro Beach (Barcelona)
This pleasant beach is located in the vicinity of Barcelona, close to the city centre and is 522 m long and 89 m wide. Somorrostro Beach is especially popular amongst younger people. The beach is lined with bars and showers are also available. You can also rent sun loungers and parasols. Due to the beach's playground, children won't get bored either and sports lovers can choose from the different beach volleyball courts.
In our article, we have been cherry-picking from the El Masnou area's excellent beaches. We have listed popular beaches as well as more relaxed, quieter coastlines, thus everyone will find something of their liking.