Montenegro and its typical tiny towns can be mentioned as real pearls of the Adriatic Sea. This amazing country with a Mediterranean climate has so far been protected from the masses of tourists. It is an excellent choice for those who want to spend quality holidays in a calm environment. Fantastic Montenegro is surrounded by the Dinaric Alps providing a great view. Along its almost 300 km coastline, you can find many hidden romantic bays with cliffs. Considering its beaches its versatile, because it hosts the most special beaches of Europe covered by sand and pebbles. Bar is a busy port town of Montenegro. There are many interesting sights in its old town and it has wonderful beaches. In this story, you can read more details about these beaches.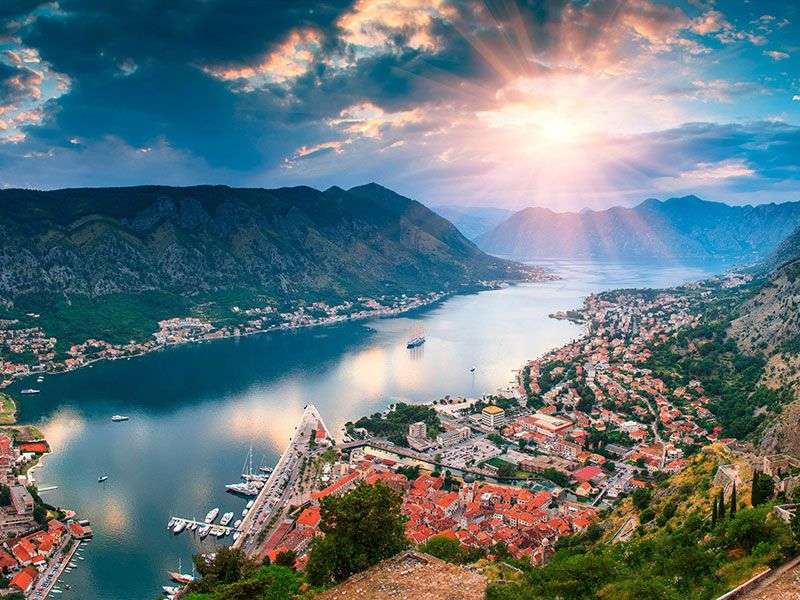 The beaches in Bar and its neighbourhood
Due to the large area of the port, you can't enjoy the beach directly in Bar, if you want to swim. Besides some shorter and undeveloped coast sections and the town beach, it's advisable to visit beaches near Bar. However, you don't have to go far, if you want to combine your Bar sightseeing with going to the beach, as Bar riviera runs 44 km long on the coast of Montenegro. If you follow the coast directly, you can reach 20 different beaches from Bar on a coast section of altogether 9 kilometres. Beyond that, you also find coast sections with thermals springs that can be as hot as 50 degrees.
Bar town beach
Bar's town beach is in front of the town centre. You can find parasols with the stray top on the beach, which is covered by small pebbles. There is a long promenade that runs behind the coast. Here a variety of bars and restaurants expects holidaymakers. There are many hotels next to each other surrounding the whole beach behind the promenade. A great speciality of Bar beaches is that they all look west, thus making sunset enjoyable for a long time. These sunsets will surely be one of the most beautiful memories to keep of our holidays here.
Utjeha
Utjeha beach can be found in the unique Olíva bay, not far from Bar. You can see olive trees behind that beach that are a thousand years old. The sea has a wonderful turquoise colour. Due to its clear water and gradually deepening coast, it is ideal for families with small kids too. The clear water also makes it a favourite destination of scuba divers. You can find a naturist beach in the south of the beach.
Sutomore
Not far from Bar town, there is a 1,200 meters long and 56,000 sq.m. sandy beach: Sutomore. Sutomore is a really busy seaside town. Directly behind the long-running beach, there is a parallel promenade that is just as long as the beach hosting a variety of bars and restaurants. You can try both typical local food and international specialities there. The majority of bars will turn into an entertainment facility with a real Balkan atmosphere at night, where the party will go on till the morning. At the southern end of the town, you find a concrete road to the mountain peak, from where you have a fantastic view to the long beach of Sutomore and the entire busy town.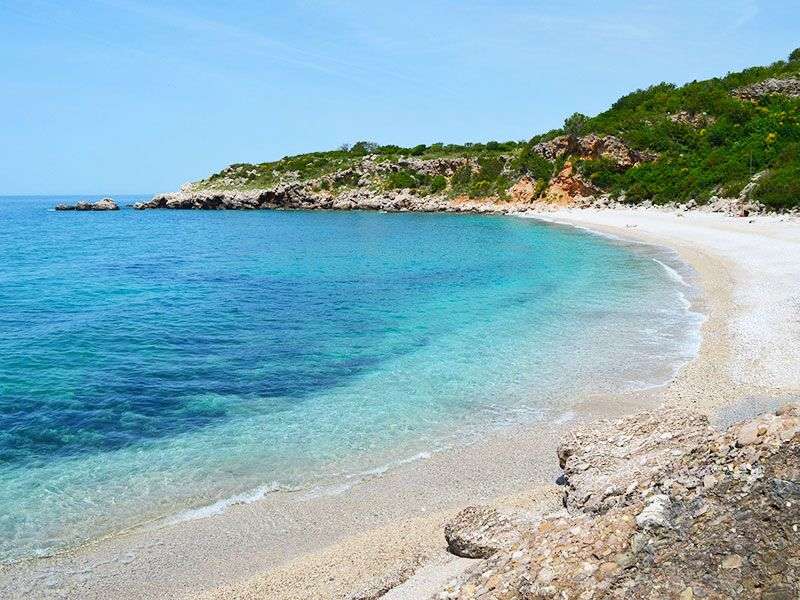 Ratac cape
Ratac cape is a really romantic free beach with small pebbles. The beach surrounded by pine trees is in the neighbourhood of holiday resort Sutomore. It is a perfect place for those wanting calm and also for those who want to avoid the masses of tourists. The entire spot is surrounded by giant cliffs and it is difficult to access due to the steep slopes. This may explain why you never see too many people on the beach.
The red beach
We can't miss the red beach on this list, as you can have a really unique experience on the beach covered by special red sand. It can be found north of Bar town, in the direction of Sutomore. Although it is a really tiny beach with a length of just 50 metres, you should really visit this place.
The Queen's beach
The queen's beach, also known as Kraljičina plaža is a beach with pebbles a little further away from Bar and close to town Čanj. Due to the enormous cliff surrounding the coast, it is a perfect place to spend a romantic holiday. Its name is not by chance, as it used to be the favourite holiday spot of Queen Milena.
Sveti Stefan
The tiny island of Sveti Stefan is very close to the city of Budva and has become one of the most popular tourist destinations in Montenegro. The beach of Sveti Stefan has two parts. The left side is open for the public and you can also rent sunbeds here. The right side is a private beach that is only available for hotel guests. The public beach of the island is at the end of the pier, from where you get a fantastic view of the special red-roofed buildings and the crooked streets. It is an amazing experience to walk between the beaches with white sand and the first class luxury hotels.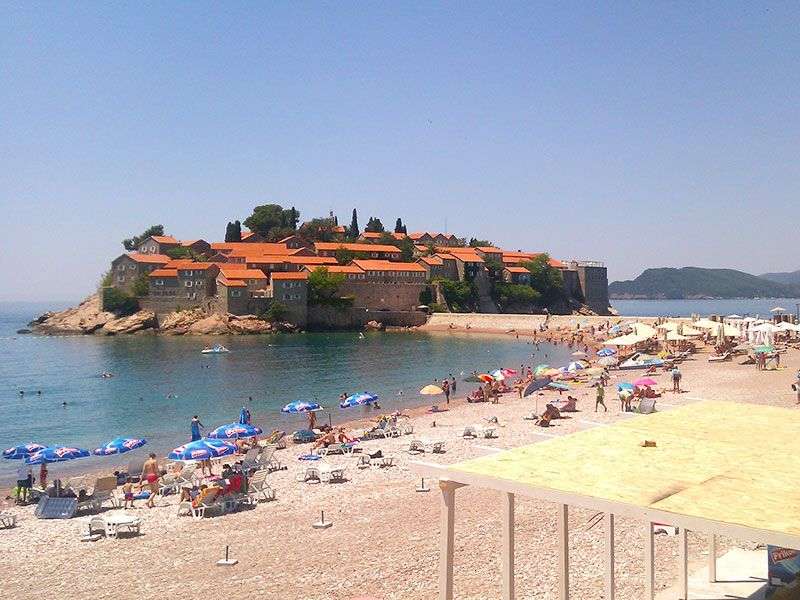 Bigovica beach
Bigovica beach is in a hidden bay. It is a small, about 100 meters long beach covered by pebbles. Bigovica bay next to Voluica mountain will offer a special experience for lovers of scuba diving too. The calm bay used to be used for mooring sailing boats in the 15th century. Scuba divers may find sunken yachts and various Antique treasures interesting. If you plan to visit this beach, then make sure you bring everything you might need, because this beach has no services at all. However, it is a perfect choice for those who prefer calm and isolatedness.
Veliki Pijeska
You find Veliki Pijesak beach only 7 kilometres from Bar town. It is located at a small town Dobra Voda on the southern part of Bar Riviera. The 600-meter long beach is covered by a mixture of small pebbles and sand. Mali Pijesak beach is right next to Veliki Pijesak beach, thus you can discover two coast sections by a single visit. The greatest advantage of the beach is that it's really calm and the water is wonderfully turquoise-coloured. The oak trees on the coast create a scent of volatile oil in the air and the countless olive trees provide you with shadow on hot sunny days. The sunset is an amazing view of the western looking landscape.
Whatever the ideal beach could be for you, you'll surely find it in Bar.