Regardless of whether you prefer large beaches with great amenities or you like smaller secluded bays, Roses will satisfy all your needs. For instance, you can find great beaches with fine sand and shallow waters in the centre of this small town. The best beaches in Roses? We are going to show you the sights that you must see.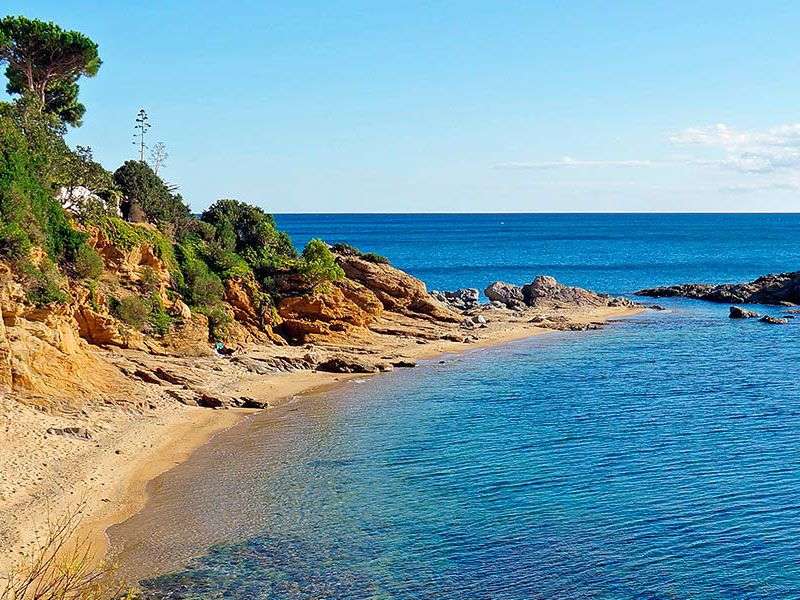 This article gives you an overview of the following topics:
The best beaches in Roses
Platja de Roses
This is a large beach with a length of almost 2 kilometres; it is 1790 metres long. It is divided into 3 parts: Salatar Beach, Rastrell Beach and Nova Beach. It is one of the most popular resorts in town, mainly because of its location, and it has a Blue Flag certificate. Along the beach, there is a long boardwalk with palm trees and several shady spots. It is ideal not only for relaxing but for having a nice walk as well.
Platja de la Punta
The 550-metre-long sandy beach can also be found around the centre, a little closer to the port. The beach is just perfect with its quiet waters and fine sand. It is very popular during the main season, and it has a Blue Flag certificate, too.
Platja de la Palangres
The beach of Palangres is located a little bit further, 1 kilometre from the centre of Roses. This 140-metre-long sandy beach is situated between the port and the mountains. It is one of the most popular beaches in the area, which is a perfect spot for swimming, sunbathing as well as going on a picnic.
Platja de Santa Margarida
This beach also belongs to the most popular ones, thanks to the fine sand and clear water in the first place. On the 650-metre-long shore segment, there is a restaurant, a bar, lifeguards who provide safety and a playground for kids as well. If you are here, you can choose from sports opportunities such as beach volleyball, paddleboat, kayaking or surfing.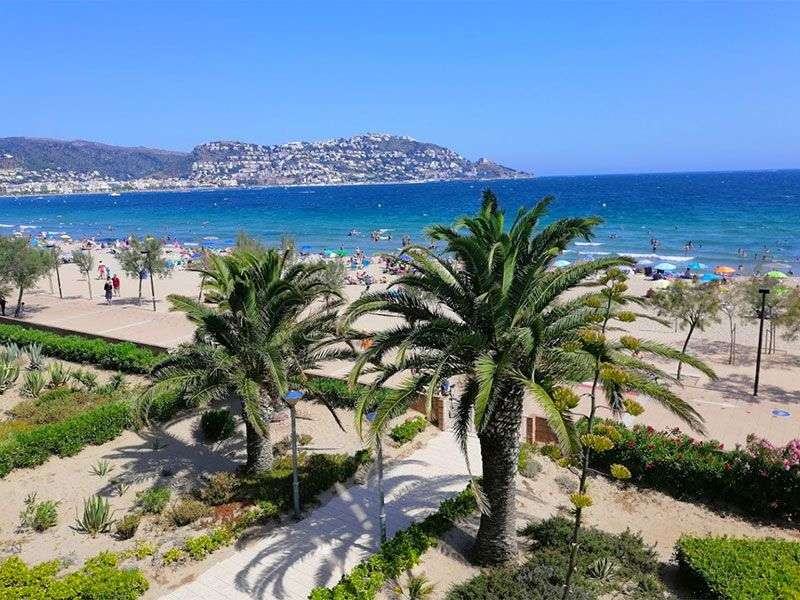 Coasts and bays in Roses
Platja de Canyelles Petites
Around 4 kilometres from Roses, before you reach the Cap de Creus National Park, you can see two beaches. One of them is the sandy Platja de Canyelles Petites; despite the fact that it is beautiful, it is fairly small with its length of 370 metres, You should be aware that it can get very crowded during the main summer season. They provide many services such as showers and first aid. The beach, which has a Blue Flag certificate, is special as the bay is surrounded by idyllic hills, providing a picturesque sight.
Platja de la Bonifaci
This nice little rocky bay is located between La Almadrava and Canyelles Petites. The rough sandy beach is only 100 metres long, but it is still worth visiting because of its crystal clear water. You can find ice cream and drink vendors here. There are also rocks in the eastern end of the bay; it is a perfect spot for snorkelling.
Platja de l'Almadrava
The beach is located near the Cap de Creus National Park, and the sea on these parts is shallow, so it is ideal for families with small children. It is a sandy beach that is fairly larger than Platja de Canyelles Petites with its length of 450 metres. It is also a beach with a Blue Flag certificate where you can play beach volleyball and rent a kayak. We particularly recommend the latter if you would like to explore the bays of the Cap de Creus paradise.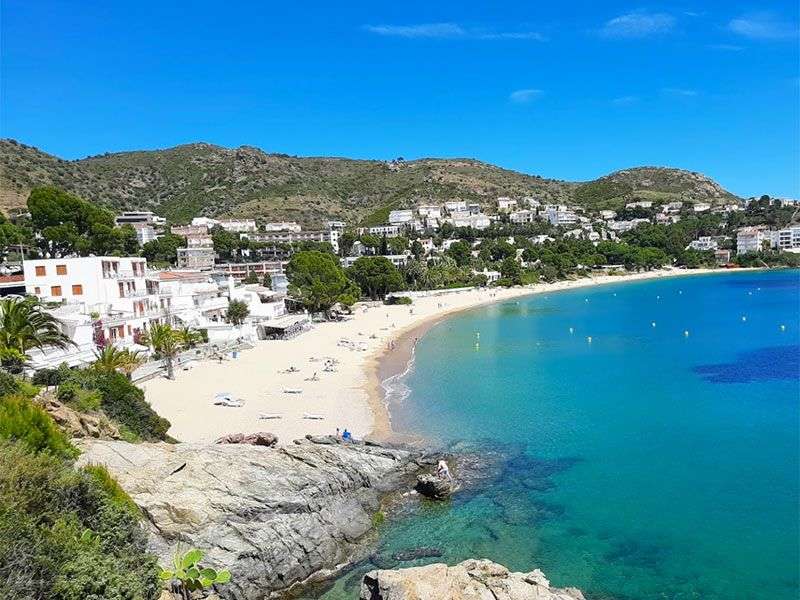 More beautiful beaches around Roses
Cala Montjoi
This amazing place is located 7 kilometres from Roses, next to the Cap de Creus National Park. It is easily accessible and is a perfect spot for spending a nice day on the beach with your family. There are tiny flat pebbles on the 310-metre-long beach, and we don't have to worry about large crowds most of the time either.
Cala Joncols
This is a real oasis with clear blue waters and a rocky bottom. There is a diving centre here where you can rent equipment. As it is a bit more challenging to access this beach, we recommend it especially for those who are looking for peace and quiet.
The shores of Roses have both busy spots and quiet places to offer. They have two things in common: sandy beaches and crystal clear waters. Don't hesitate to choose from the wonderful beaches presented in this article!