North-Dalmatia is the paradise of boatmen. Its climate is hotter and more predictable than anywhere else on the Adriatic Sea. Flat, special-shaped islands stretch along the shore, about 1-2 kilometres from each other. Therefore, you can dock at several places and enjoy the magnificent beach of that area. What else makes a perfect evening than having a stroll in the old town of historic settlements; thereafter taking a seat on the terrace of a coastal restaurant, admiring the sunset while enjoying the delicious Dalmatian cuisine. I guess you agree with me what a wonderful place Sukosan is!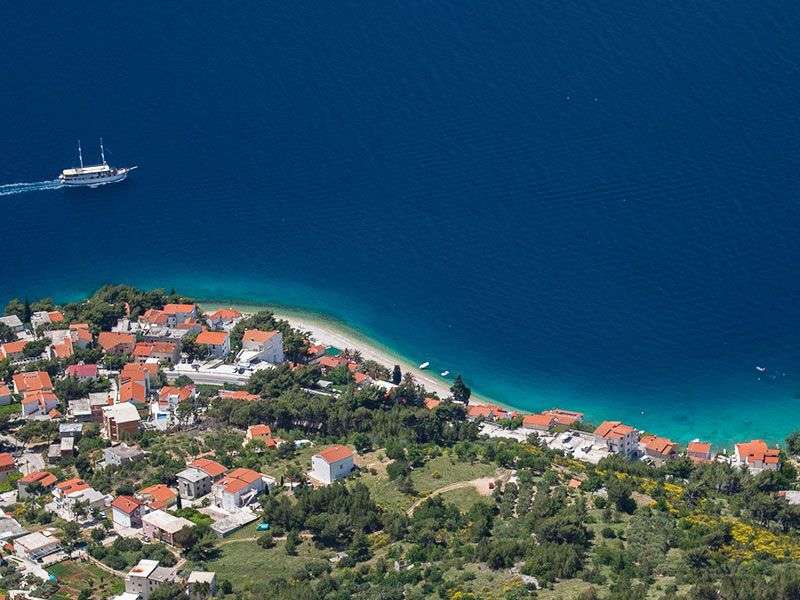 Above all, this Mediterranean city welcomes tourists wishing to book a holiday in a tranquil resort. These sandy or pebbly beaches with crystal-clear water live up to the expectations of people from all generations and with diverse demands.
General information on Croatian beaches
Croatian beaches gained the prestigious brand "Blue Flag" for engaging in nature preservation and ecology. The Blue Flag symbolizes the high standard of water cleanliness. The rating is being supervised; thus it is always up-to-date. In order to preserve their goodwill beaches are under constant maintenance and development.
Beaches of Sukosan
Wonderful, well-equipped, shallow beaches welcome the tourists all along the coastline. On the one hand, families with children regard it as an ideal place; on the other hand, sports lovers can gain an ultimate experience here regardless if they are fond of diving, snorkelling – especially in Zlatna luka, beach volleyball, basketball, football or jogging – in Makarska or Kod kriza. One of the most famous beaches is Djecji raj, in English: Children's' Paradise, ideal for children playing in the sand or swimming in the shallow water. The Golden Bay is a beautiful pebbled bay located in the outskirts of the city.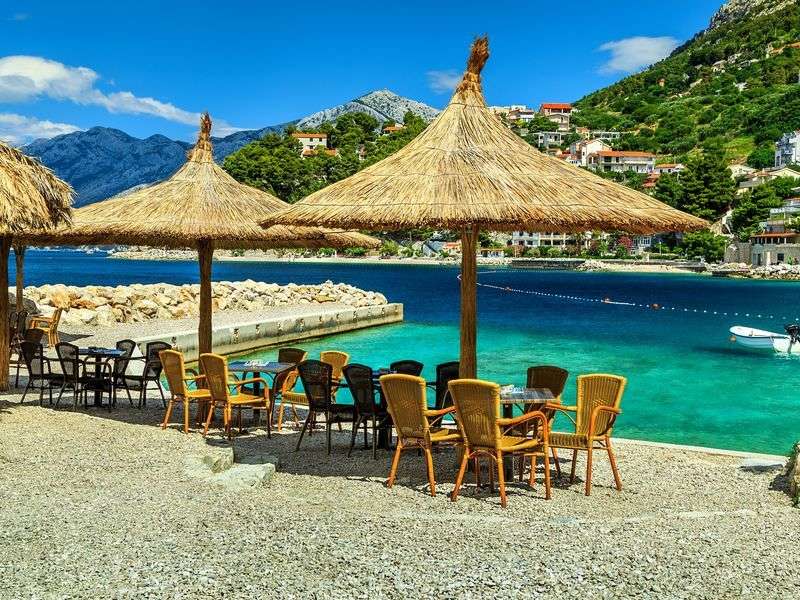 Beaches of Sukosan: Punta Rozica
Bibinje, possessing a 4-kilometre long coast and footpaths, lies only a few kilometres from Sukosan. Punta Rozica is the main beach; although there are less crowded ones such as Frnaza or Lipauska.
Beaches of Sukosan: Drazica
Biograd na Moru nearby is also proud of its picturesque coast which has several sandy spots. The most popular one, Drazica, is within a few minutes by car from the city centre. Surrounded by pine trees and plenty of walkways it is fully-equipped with slides, merry-go-rounds, restaurants and pools filled with sea water. The Northern part is the paradise of nudists. The other place which is worth visiting is Soline spread on a few hectares of land in the shade of thick pine trees.
Beach of Kumenat
Kumenat is an elegant holiday resort with an excellent pebble- stone beach. What's more, the Crvena Luka bay protected from the wind welcomes nudists on the Northern part with its sandy, rocky shore.
Beaches of Sukosan: Pakostane
You wouldn't believe, but Pakostane is also rich in stunning beaches. Let's see, for instance, Beach Pilatusa, where you feel sand, gravel and stone in one place; moreover, hide in the shade of a dense pine forest. The ideal place for kids is Buzakovina with its shallow water and sandy coast. Provided you are travelling by boat, you must stop at the Sveta Katarina Island.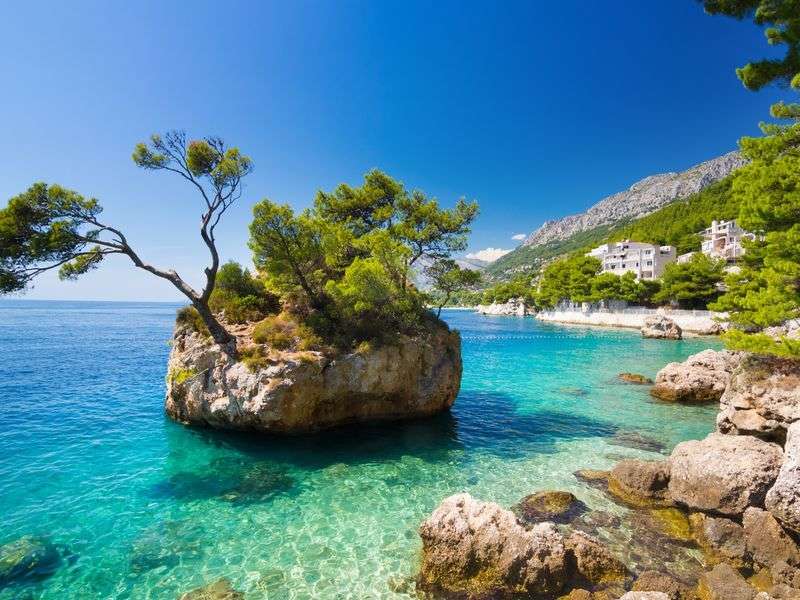 beaches in Ugljan- and Pasman islands
Ugljan- and Pasman islands opposite Sukosan abound with innumerable bathing and water sports facilities. There are shallow water and sandy beach on the Eastern part. A peculiarity on the Adriatic: the naturally sandy Tkon coastline. Since these islands are not yet well-known by tourists, we can avoid the rush and crowd on the shore, in the water and restaurants. In addition, you can reach the two islands on a common bridge.
From Sveti Filip i Jakov to Biograd na Moru there are a number of pebbly and sandy beaches, bays stretching along many kilometres. Thanks to Pasman Island on the opposite side this coast is fairly pleasant and protected from the wind.
What does North-Dalmatia guarantee? Well, first of all; a Mediterranean atmosphere, crystal clear, gradually deepening warm water and lots of sunshine. If you are looking for the sunset, visit the west-facing mainland; if sunrise, then go to the Eastern parts of the opposite islands. Experience these natural wonders and enjoy the moments!