If you would like to have a holiday on the beach, Agropoli is a perfect choice. The water is especially clear here, and it's ideal for swimming from May to September. The best beaches in Agropoli? Choose one of the following places, and you won't be disappointed.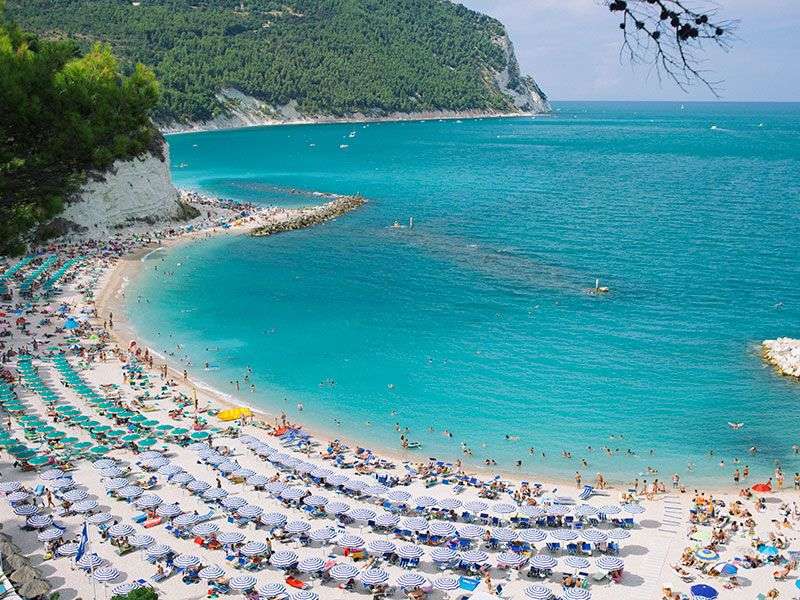 This article gives you an overview of the following topics:
The best beaches around Agropoli: Places of magical beauty
The Bay of Trentova
This amazing beach can be found 5 minutes from the centre of Agropoli. You can access it on stairs, with railings providing safety. The beach is large and well-equipped. There is a breathtaking view and fine sand here. Its water is shallow and exceptionally clear. You can rent a jet ski and spend a pleasant day on the sea. Surfing is also a popular active entertainment opportunity both among locals and tourists. You can try scuba diving or go on a boat trip as well.
La Baia Beach (Salerno)
You can find one of the longest beaches of the Amalfi Coast here. Due to its sandy beach, it's very popular among families with small children. The 400 meter-long beach is very well equipped. Another advantage of the beach is that thanks to its location, the sun shines here for a long period.
Marina Grande (Amalfi)
There are many beautiful beaches in Amalfi and its neighbouring areas. The most famous one is the Marina Grande. Its shores are wide and pebbly, and you can rent loungers and sunshades here. There is a breathtaking view of the city built on rocks from here. The most frequently visit the beach from June to September. There are boats leaving from the port, accessing the wonderful bays that can only be reached from the sea.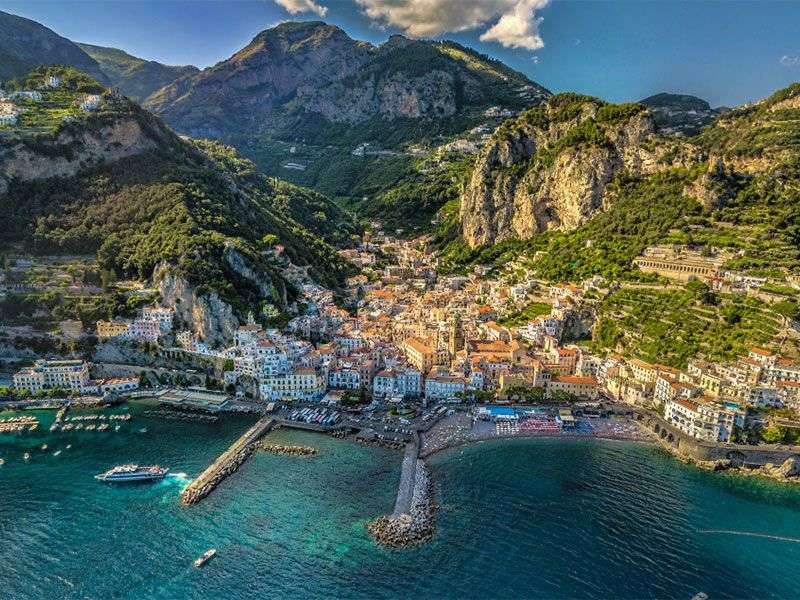 Coasts and bays in Agropoli: Hidden treasures accessible by boat
Cala Bianca Beach
The Cala Bianca Beach is so special that they chose it as the most beautiful beach in Italy in 2013. You can access this wonderful place from the pier of Marina di Camerota by boat. Its shores are covered with gorgeous white pebbles. The beach is very well equipped. Its water is clean, and its unspoiled flora is also unique. If you would like to sunbathe and swim in a marvellous natural environment, this is the place for you.
Cala degli Infreschi
Cala degli Infreschi won the "Most beautiful beach in Italy" award in 2014. It's a nature reserve. The special beach can be accessed from the port of Palinuro or Marina di Camerota by boat.
Spiaggia del Cavallo Morto (Maiori)
One of the most beautiful beaches in the Amalfi Coast is Cala Bellavaia, better known as Spiaggia del Cavallo Morto. You can only access it from the sea. It has a white sandy beach with cobalt blue water. This marvellous place is also ideal for scuba diving. The Lungomare Amendola is a beautiful boardwalk in Maiori. If you visit the place, you must try the most famous sparkling wine of Italy: Prosecco. As for the cuisine, you should taste the delicious seafood.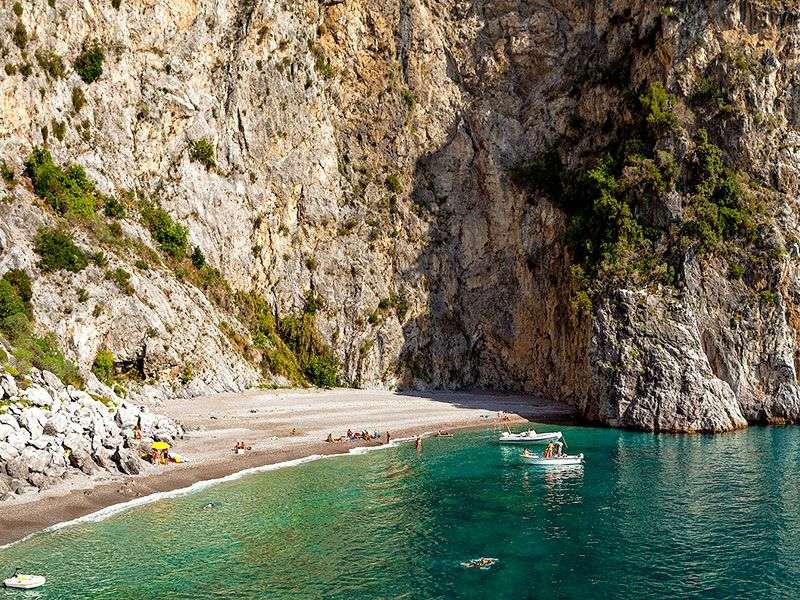 Beaches around Agropoli
La Crespella Beach (Vietri sul Mare)
This wonderful little beach is only 120 metres long. It has a sandy and pebbly beach. Compared to the beaches nearby, this one is usually more peaceful, so we recommend it if you are looking for calm. You can even admire a tower from the 16th century, providing protection for the shores.
Pleasant spas
There are two important thermal centres in the Province of Salerno. Contursi Terme and Montesano sulla Marcellana are the perfect spots for relaxation. They even provide visitors with help in treating special health problems.
In this article, we listed some of the beaches and spas around Agropoli. You can explore popular spots as well as hidden treasures accessible by boat in the area.