The southern shores of Moniga del Garda are perfect for swimming. The air and water temperature is slightly higher than in the northern parts. The best beaches in Moniga del Garda? Browse through the list of these wonderful places, and enjoy the crystal clear water.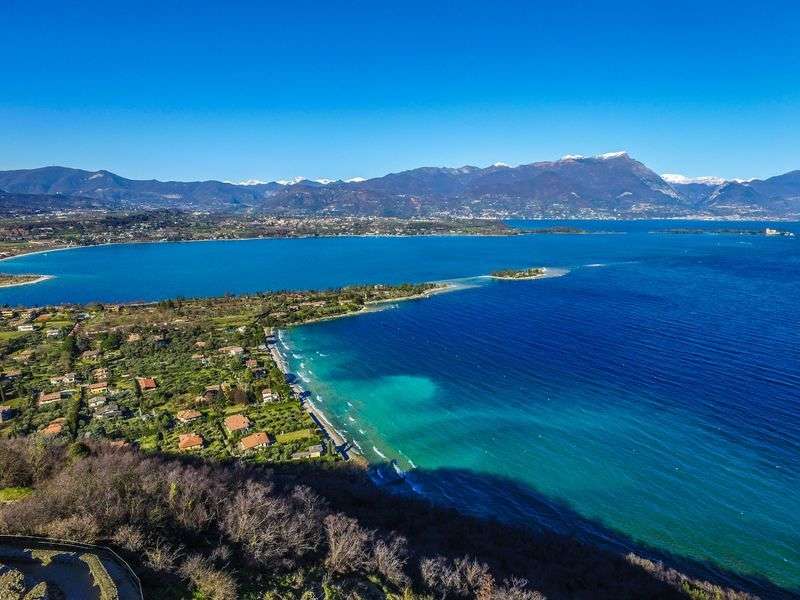 This article gives you an overview of the following topics:
The best beaches around Moniga del Garda
Porto Moniga Beach (Moniga del Garda)
The beach with its pebbly shore is located one kilometre from the city centre. You can rent loungers and sunshades, and you can take a shower after swimming. There are bars and restaurants nearby.
Spiaggia Baia del Vento (San Felice del Benaco)
The beach is located near San Felice del Benaco. It has pleasant, mild sand and it's not among the most crowded beaches. It's ideal for families with small children. You can rent a canoe or a paddleboat. If you would like to have a delicious pizza, we recommend the Baia del Vento pizzeria.
Spiaggia Lido di Padenghe (Padenghe)
The beach has a pebbly shore. It's well-equipped: you can rent loungers and sunshades. If you would like to do something beside swimming, there are several sports opportunities offered in the city. You can go hiking or cycling, and there is also a golf club nearby.
Desenzanino Beach (Desenzano del Garda)
There are loungers for rent on the beach, as well as showers and different services. There is also free access to the Internet. During the main summer season, lifeguards provide safety. They have gelato, sandwiches and cocktails in the bar on the beach.
Lido Cisano (Bardolino)
It's a few minutes walk from the centre of Bardolino. Instead of sand, it's covered by rocks and grassy parts. It's also ideal for families with children, as the water level is usually not high. There is also a playground, bars and restaurants.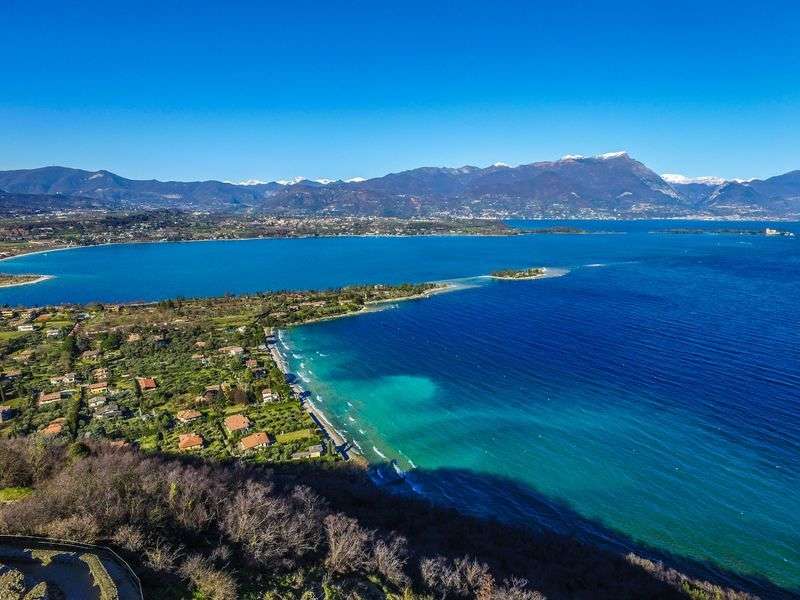 Coasts and bays around Moniga del Garda: Wonderful environment
Lido delle Bionde Beach (Sirmione)
We recommend Lido delle Bionde with its beautiful port, which can be found at the end of the peninsula. There is a cosy bar and a restaurant here. The water – a mixture of blue and emerald green in colour – is very clear. This amazing place is protected by high cliffs. There are great restaurants, ice cream places and gift shops on the narrow streets of the old city.
Lido ai Pioppi (Peschiera del Garda)
The beach can be found at the end of Lungolago Garibaldi, a little further than the Bruno Manfredi touristic port. It's divided into three parts: a sandy, a grassy and a pebbly area. You can use the showers for free. There is also a bar here, serving sandwiches, cold drinks and delicious gelato.
More beaches around Moniga del Garda
Lido Mirabella Beach (Bardolino)
Although the Lido Mirabella is a private beach, everyone can use it for a small fee. It's located to the south from the historic centre of the city. The water on the pebbly beach is deep, and you can only find a few grassy areas on these shores. If you choose this place, you can rent watersport equipment here.
Punta Lido Cornicello (Bardolino)
This is one of the smallest beaches around Bardolino, but it's still worth visiting. Its shores are covered by pebbles. It has its own bar, restaurant and boat rental place. If you visit the city, you should taste the famous wine in a local restaurant or wine cellar.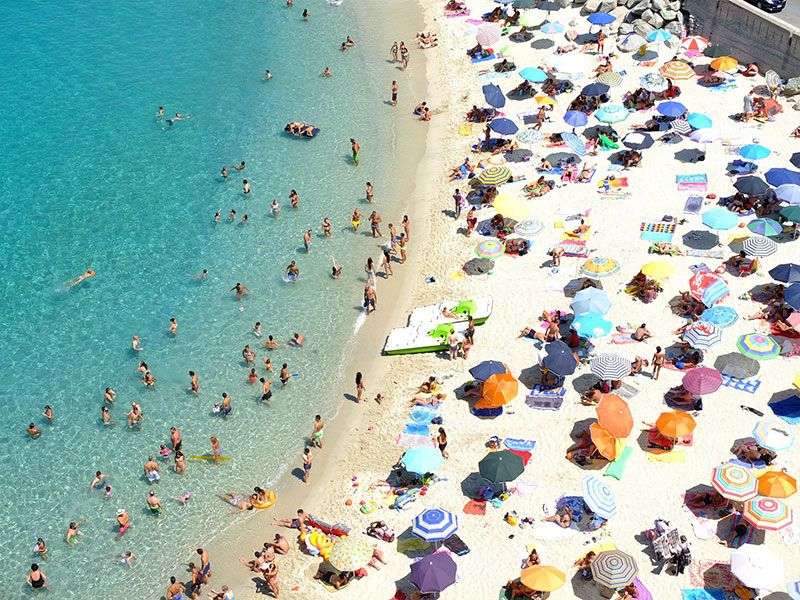 Limone Spiaggia Tifu (Sirmione)
This public beach has sandy and pebbly parts as well. Thanks to the green areas, you may also find pleasant spots with shade. Explore the cosy old city, which has a unique charm.
The Catullo and Virgilio spas (Sirmione)
Sirmione is also a significant health centre famous for thermal spas. The Terme Catullo and Virgilio spas are very popular among tourists. You can choose from their many services. They will help you in terms of relaxation and the treatment of special illnesses.
If you visit Moniga del Garda, you can enjoy the crystal clear water, and sunbathe on the wonderful beaches. You should definitely visit the beaches and thermal spas listed above!